Official World Street Fishing Metz 2019 arena map. Click on picture to access a downloadable copy.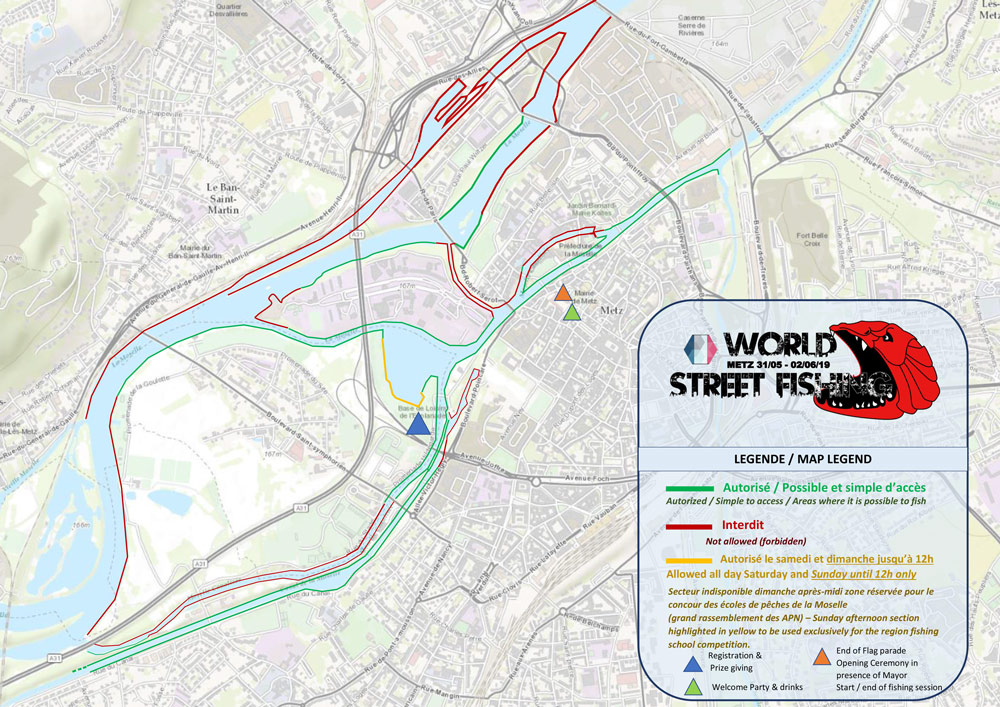 Blue triangle marks where registration on Friday will be taking place from 11 am.
Orange triangle marks la Place d'Armes (next to the Cathedral) where the Mayor of Metz will welcome the participants following the flag parade.
Green triangle just 2 mins walk from the place d'Armes is where the Lowrance drink party will take place.